Efforts concerning healthcare services around Oita
Multilingual information
Healthcare services handbook
Oita Medical Services Handbook for Foreign Residents
The handbook contains essential information for living in Japan, covering topics such as the Japanese healthcare system, hospital visits, pregnancy and childbirth, accidents and transmittable diseases.
We urge you to look through the material in your free time so its information may help you in the event of an illness.
Healthcare services handbook(English) Healthcare services handbook(Chinese)
Healthcare services handbook(Korean) Healthcare services handbook(Tagalog)
Healthcare services handbook(Yasashii Nihongo) Portable information card (5 languages)

Activities around Oita
The site provides information on healthcare institutions (hospitals, clinics, dental clinics, birth centers), pharmacies and other healthcare services around Oita.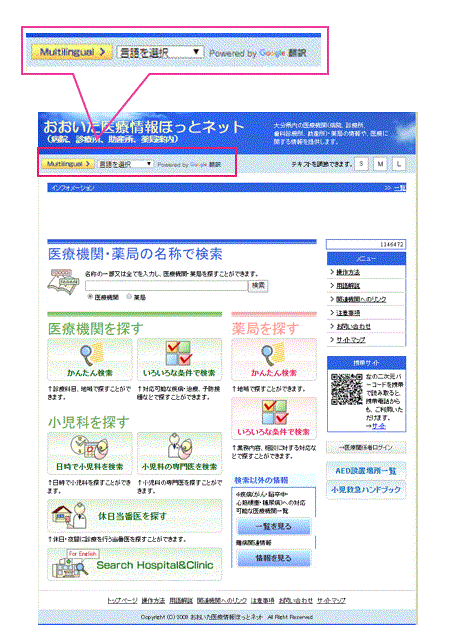 The service can be used in ryokan and retail outlets (excluding big retailer outlets) around Oita, with a number of hospitals also registered as members. If you plan on visiting a store or hospital but don't feel confident about speaking in Japanese, please give the service a try.
Links