Welcome to the Oita International Plaza, a place to learn more about the world, interact with people of different countries and communicate with others.
Overview
The Oita International Plaza was established with the aim of locally promoting international understanding and communication among Oita's residents. Aside from encouraging people of different nationalities and ethnicities to recognize each other's differences and work towards equal, respectful relationships, we are also locally active in the realization of an inclusive and multicultural society through hosting various seminars and events.
By proactively releasing various updates concerning international exchange and cooperation to local residents, we aim to become a home base for delivering information.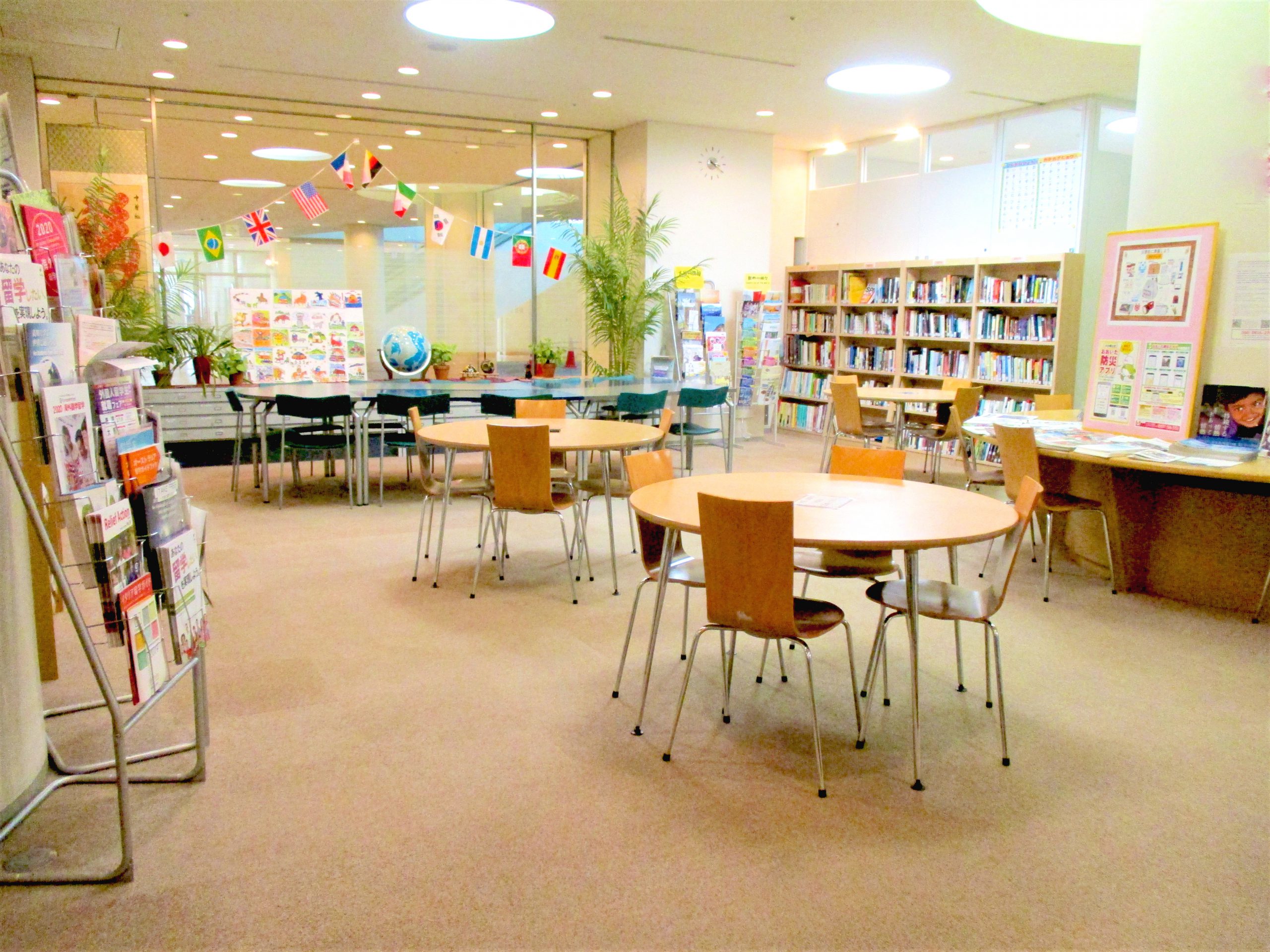 Access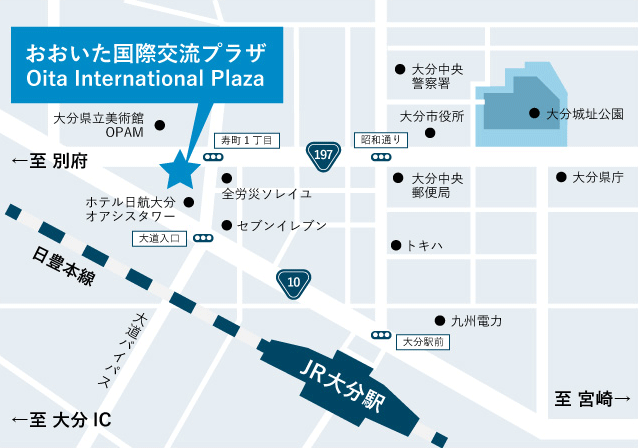 B1F, 2-33 Takasago-machi, Oita City 870-0029
Oita International Plaza
TEL:097-533-4021
E-mail:in@emo.or.jp
Oita Information & Support Center
TEL:097-529-7119
E-mail:oisc@emo.or.jp
●10 minutes on foot from Oita Station
●Trans Kyushu Expressway
・Approximately 7 minute drive from the Oita IC
●Shuttle bus from the Oita Airport
・An approximately 60 minute ride to the Oita Station on the Airport Express Airliner
See 'Access' for further details.
Access