Welcome to the Oita International Plaza, a place to learn more about the world, interact with people of different countries and communicate with others.
Overview
The Oita International Plaza was established with the aim of locally promoting international understanding and communication among Oita's residents. Aside from encouraging people of different nationalities and ethnicities to recognize each other's differences and work towards equal, respectful relationships, we are also locally active in the realization of an inclusive and multicultural society through hosting various seminars and events.
By proactively releasing various updates concerning international exchange and cooperation to local residents, we aim to become a home base for delivering information.
Greetings from the Director of the Oita International Plaza, Tomomasa Futsukaichi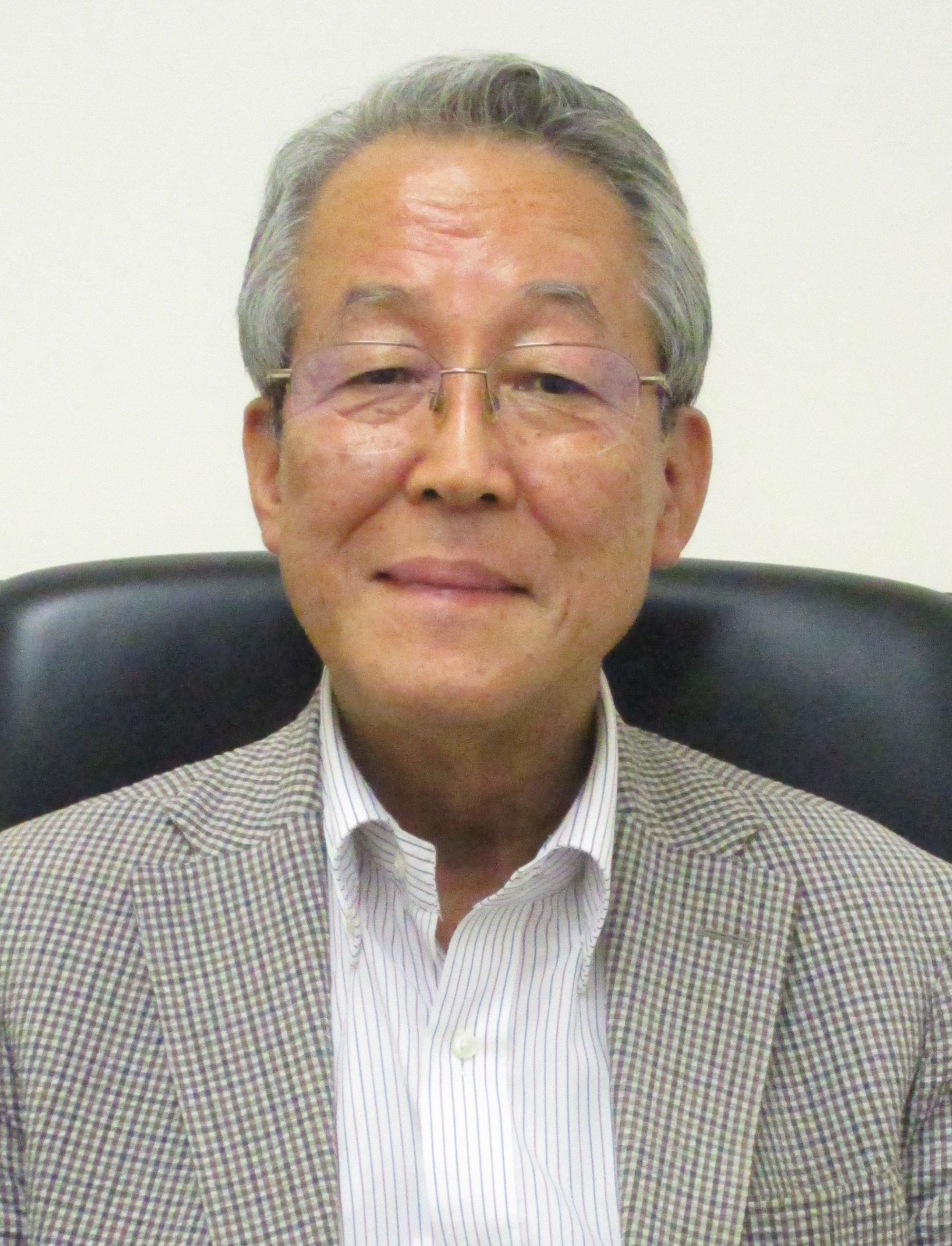 July 2020
My name is Tomomasa Futsukaichi. I became the director to the Oita International Plaza starting from April this year, it is a pleasure to be in your acquaintance.
Oita has performed some remarkable feats in the area of globalization in recent years. I look forward to further contributing my efforts in assisting foreign nationals living in the prefecture so that they may spend their time here with peace of mind, and to assist visitors in better enjoying the highlights of Oita with the hope that they would spread word of our prefecture overseas. During last year's Rugby World Cup period, Oita bustled in an unprecedently rich international atmosphere. The success of the event can be attributed to our citizen's spirit of hospitality and their thorough, painstaking organizational efforts – aside from sports, we must incorporate this legacy into various other fields. While the pace of globalization has been disrupted by the effects of the pandemic COVID-19, it is precisely in times like this that we must view things from a global perspective and continue acting proactively in our own communities – promoting the spirit of mutual trust and solidarity will no doubt prove to be of great importance.
The Oita Information & Support Center was established as part of the plaza last year, and we are very excited to help make Oita a multicultural community that is friendly to our foreign residents. Please give our services a try.
Access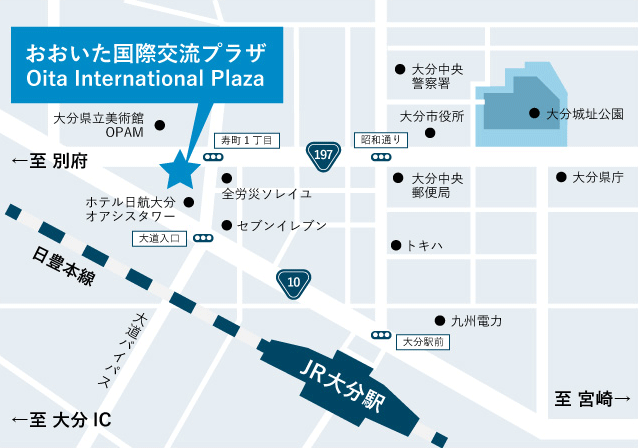 B1F, 2-33 Takasago-machi, Oita City 870-0029
Oita International Plaza
TEL:097-533-4021

Oita Information & Support Center
TEL:097-529-7119

●10 minutes on foot from Oita Station
●Trans Kyushu Expressway
・Approximately 7 minute drive from the Oita IC
●Shuttle bus from the Oita Airport
・An approximately 60 minute ride to the Oita Station on the Airport Express Airliner
See 'Access' for further details.
Access