Introducing the Coordinators for International Relations, instructors of the Plaza's Free Talk Classes
CIR Profiles
Austin Vaughn (United States)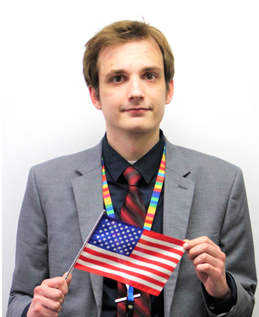 Hello, everyone! My name is Austin Vaughn. I'm from Utah in the United States. I was originally supposed to arrive in Oita in September of 2020, but thanks to the pandemic, I wasn't able to come for quite a while. I'm really happy that I was finally able to make it here! I'll do my best to live up to everyone's expectations.
Like Oita, Utah is a place renowned for its natural beauty; snow-covered peaks, mesas, natural arches, deserts, forests, and of course the Great Salt Lake. We have it all, so if you get a chance, definitely come for a visit some time!
I'm hoping that through our Free Talks, we can all exchange stories about English and American culture, as well as Japanese culture, and learn more about each other in the process. I'm looking forward to speaking with you all!
Swara Fife (United Kingdom)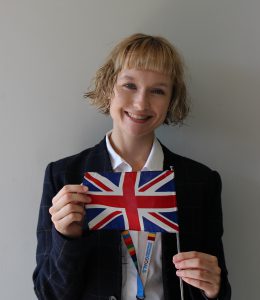 Hello and welcome to my corner of this page! My name is Swara Fife, and I work as a Coordinator for International Relations at Oita Prefectural Government. My 'hometown' is Dorset, a very rural county in the South-West of England. Driving to London takes 2 hours, however this becomes 3 hours when travelling on the rambling country train that comes every hour or so; despite the long journey, I would recommend it for the scenic views over driving!
Dorset is home to the Jurrassic Coast, a World Heritage Site boasting stunning scenic views. One famous site along the coast is Durdle Door (pictured below), a natural rock formation which has appeared in a number of dramas and productions. Dorset truly is similar to Oita in that it is overflowing with natural beauty.
My hobbies include yoga, pilates, travelling, and outdoors activities. You can read about my day-to-day life in Oita in the prefectural newsletter 'What's Up, Oita!', published in both Japanese and English. I write monthly about my hobbies, activities, and trips, and will be distributing the latest English edition at my Free Talk Classes every month!
Other than the UK, I have lived in 5 different countries. I was born in New-Zealand, and have otherwise lived in Hong-Kong, Australia, and Japan. Please feel free to ask me anything about these countries, or just have a chat with me when I'm around at the Plaza for my Free Talk Class, or in-office. I'm really looking forward to getting to know all of you!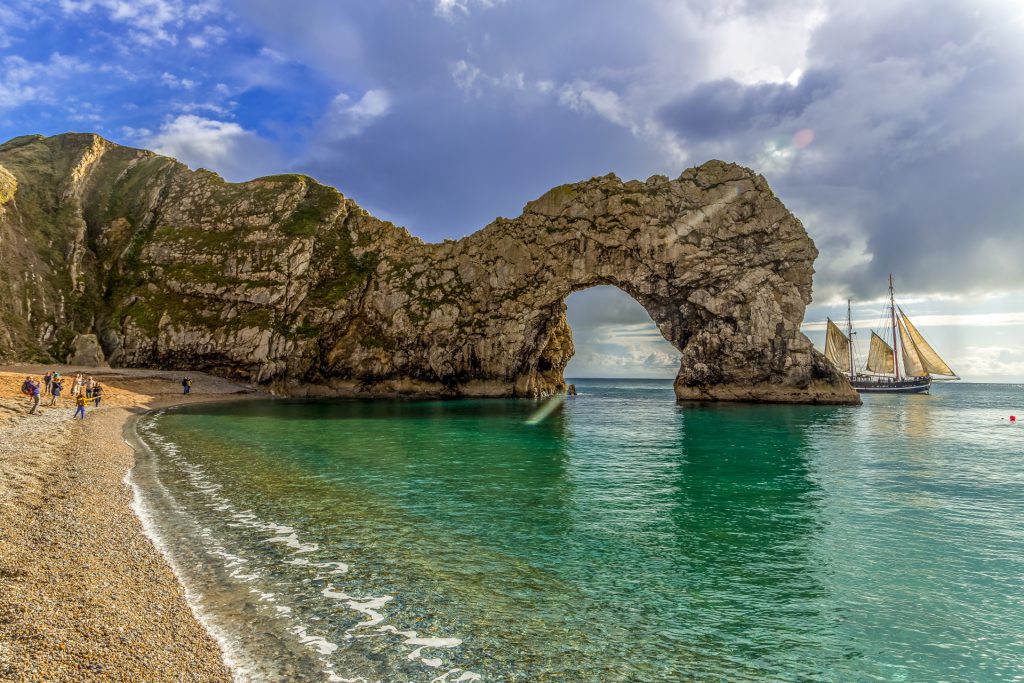 https://www.publicdomainpictures.net/en/view-image.php?image=367999&picture=durdle-door
Noh Jiyoung (South Korea)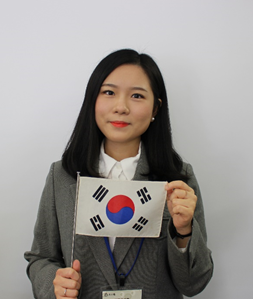 Yeoreobun, annyeonghaseyo!
My name is Noh Jiyoung and I'm from Busan, South Korea.
"Gyoza, Rattan, and Disney." These are just a few of my favorite things!
What are a few of your favorite things?
Why don't we all take our time and learn more about each other and Korean culture while speaking in Korean?
"I want to learn Korean!", "I want to speak using the Korean I've learned!", "I don't really know about those first two, but this all seems pretty interesting!"
If any of the above statements apply to you, then you're welcome here!
I want to make up for lost time back when there couldn't be any Korean Free Talk Classes, and have lots of interesting conversations with everyone!
I'm looking forward to meeting you all!
Words from Past CIRs
All good things come to an end, and our CIR friends do leave their posts eventually.
Many of you may have met them through the Free Talk Classes and International Exchange Lectures.
Everyone, thank you so much!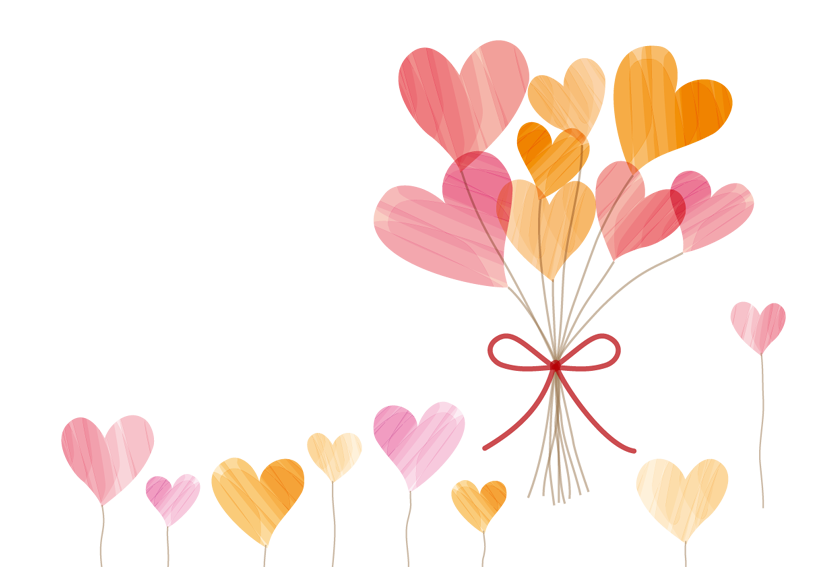 Xin Lan XIE (Australia)
As my time as a CIR has come to pass, I will leave my post on 12 September 2021. Thank you everyone for the wonderful memories these past three years!
I am absolutely overjoyed with how many wonderful people I have been able to meet through the English Free Talk Classes held here at the Oita International Plaza. And I am also grateful to have been able to exploree the nooks and crannies of Oita through writing for the Plaza's newsletter. I feel like I've been able to have more fun in doing work here than I ever have in my life.
While I will be leaving Oita, my past three years here will be a part of my life that I will treasure forever. I hope one day our paths will cross again in 'the sunburnt country I love'*, Australia.
*From Dorothea Mackellar's 'My Country'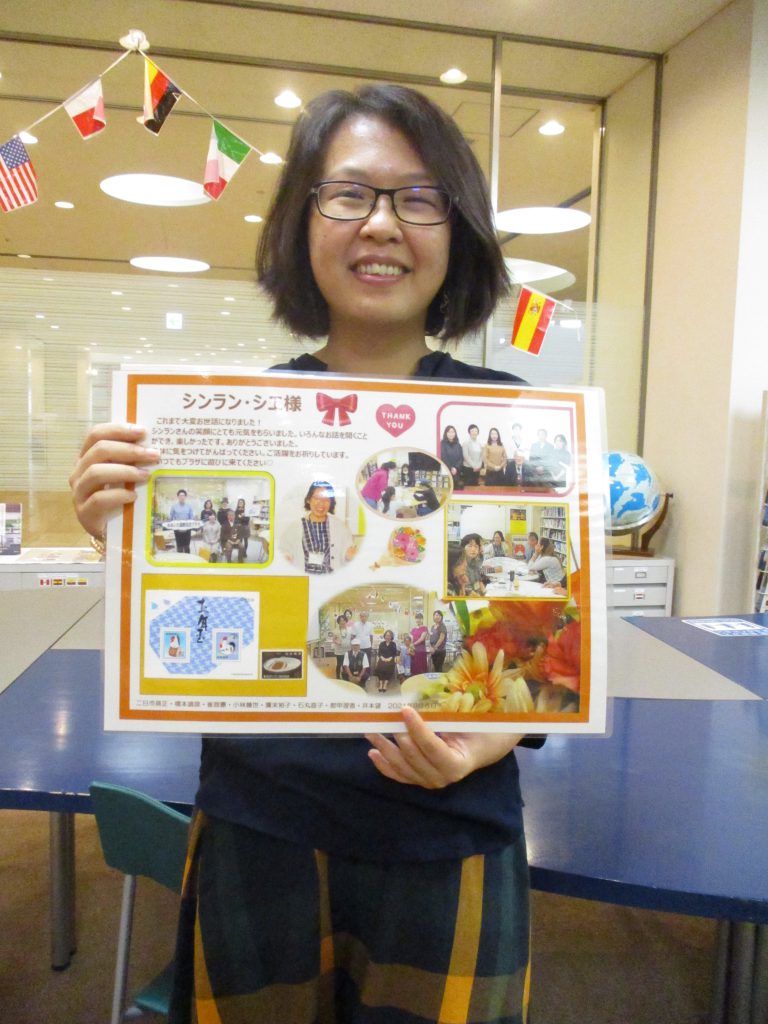 Previous CIR Free Talk Class Holders (Japanese)