News from the Oita International Plaza
28-03 13:50 2015 
Event Info: "Happy Talk"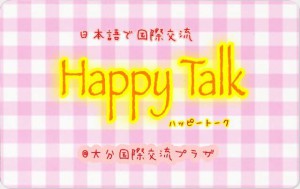 "Happy Talk" is an event held at the OIP.
Next event will be held on Saturday, April 11th 1pm-2:30pm.Come practice speaking Japanese with other learners and native speakers.
Participation fee & reservations are NOT necessary!!
For more details please refer to the facebook

*Oita International Plaza is NOT a sponsor of this event.