News from the Oita International Plaza
02-05 10:00 2016 
App for International residents and tourists
'Safety tips' provides you with Earthquake Early Warning and Tsunami Warning, as well as other useful features that can help you in the event of a disaster. Please download it if you are interested in it!!

30-04 09:00 2016 
Free Regular Consultations (May)
Oita International Plaza offer FREE consultations for international residents of Oita Prefecture.
◆Chinese Consultation: Every Thursday 10am-1pm
◆Tagalog Consultation: 1pm-4pm on Saturday May 7th
◆Legal Consultation: 1pm-4pm on Wednesday May 18th
*Interpretation into languages other than Japanese and English may be available with a reservation at least 2 days prior to the consulting day (there are no guarantees).
—Oita International Plaza—
12-04 09:30 2016 
Event Info: "Happy Talk"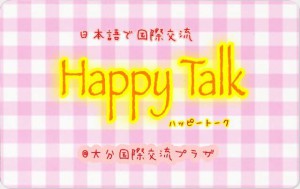 "Happy Talk" is an event held at the OIP.
Next event will be held on Saturday, May 21st  10:00am-11:30am.
Come learn more about other cultures and practice speaking Japanese with other learners and native speakers.
It's OK if you don't speak Japanese fluently♪
Participation fee & reservations are NOT necessary!!
For more details please refer to the facebook

*Oita International Plaza is NOT a sponsor of this event.