About the Oita International Plaza
The Oita International Plaza is acts as a central organization for international exchange in Oita Prefecture, for the purpose of promoting international understanding and exchange among residents of the prefecture. Our work spans many areas.
Some of our services and activities include:
・English and Chinese Publications
・Information on Life in Oita and Japan
・Pamphlets on travel, Study Abroad, Work Holidays, and Language Tests
・Multilingual Library
・Consultation Services
・Volunteer Interpreters and Translators
・Bulletin/Message Boards
・Newspapers and Magazines
・Plaza Gallery
・Volunteer Japanese Tutors
・and much much more
We aim to become an active database of information for all residents of Oita Prefecture.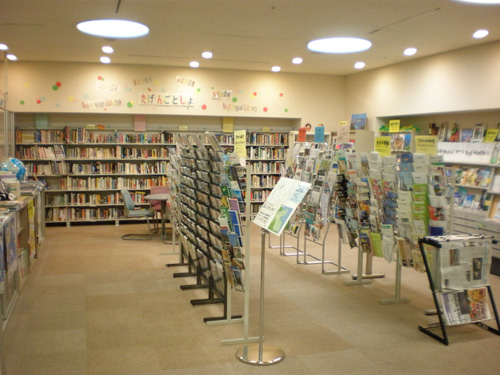 The access method to an exchange space
Address: iichiko Culture Center OASIS TOWER B1F
2-33 Takasago-Machi, Oita City, Oita Prefecture 870-0029
TEL:097-533-4021
FAX:097-533-4052
E-mail:in@emo.or.jp
Hours: 9:30~19:00
Closed day: CLICK HERE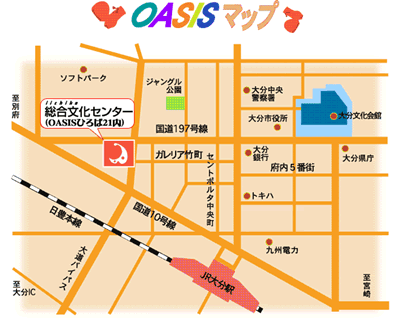 http://www.emo.or.jp/access/
■10 min walk from Oita Station
■7 min drive from the Oita Interchange
■Express Bus "Airliner" from Oita Airport to Oita Station (60 min)
◆Parking Lots:CLICK HERE